October 6, 2016. Artisto, world's first mobile app that uses neural networks for editing videos, broke into the US App Store top 10 and Google Play top 50.
Starting from September 18, 2016, Artisto has been rocketing in the Top Overall of the US AppStore, rising from No. 1368 to No. 10 in only a little more than two weeks. It has been quickly improving its positions in Google Play as well: it has broken into top-50 by now.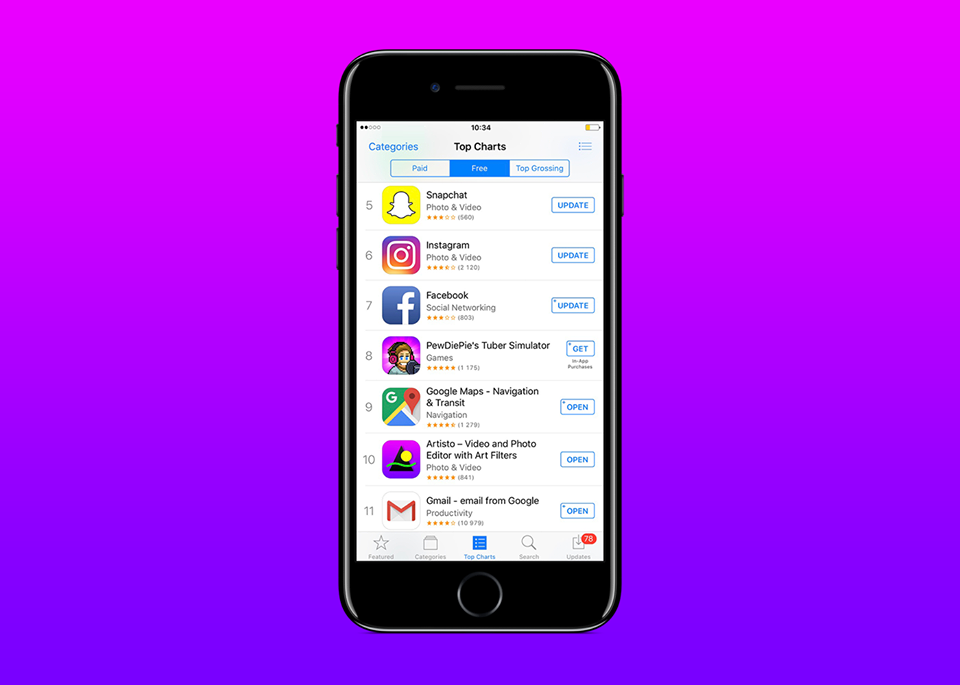 "Artisto demonstrates how AI can be applied to simple things: user photos and videos can be easily processed in new ways unseen before bringing magic to everyday life. This is just a first step in making very smart and complicated technologies work with user generated content in a natural user-friendly way", says Dmitry Grishin, Chairman of the Board of Mail.Ru Group/My.Com.
"Initially Artisto was an experiment. Neural networks are booming right now, and we were eager to explore their capabilities in the area of video processing, which no one else does at the moment. Artisto's rocketing growth in the US stores, which, by the way is purely organic, shows that our product appeals to the audience not only in Russia, but all over the world," says Anna Artamonova, Vice-President of Mail.Ru Group, Head of Email and Portal business unit.
Artisto is the world's first mobile app that uses neural networks for editing short videos, processing them in the style of famous artworks or any other source image. It was launched by Mail.Ru Group (my.com international brand) in August 2016. In only two months Artisto conquered the international audience, including celebrities and famous brands. Artisto now offers 18 filters to choose from. The app enables users to process videos and photos, as well as to make short looped videos that can then be edited. The app is available on App Store and Google Play globally.
Update:
On October 8, 2016 Artisto has leapt from 10th to 2nd place on the iOS App Store (behind only iTunes U), and on October 8 the app has reached 4th place on Google Play.