Global publisher My.com is proud to announce the release of its new PvP strategy game Jungle Clash on iOS and Android mobile platforms. Jungle Clash is a new online, mobile strategy game with dynamic real-time PvP battles and captivating MOBA elements. Players collect a unique deck of their favorite fighters, armored vehicles, and defenses from the mobile hit Jungle Heat.
Watch the new video for Jungle Clash here.
Download the new video and art here.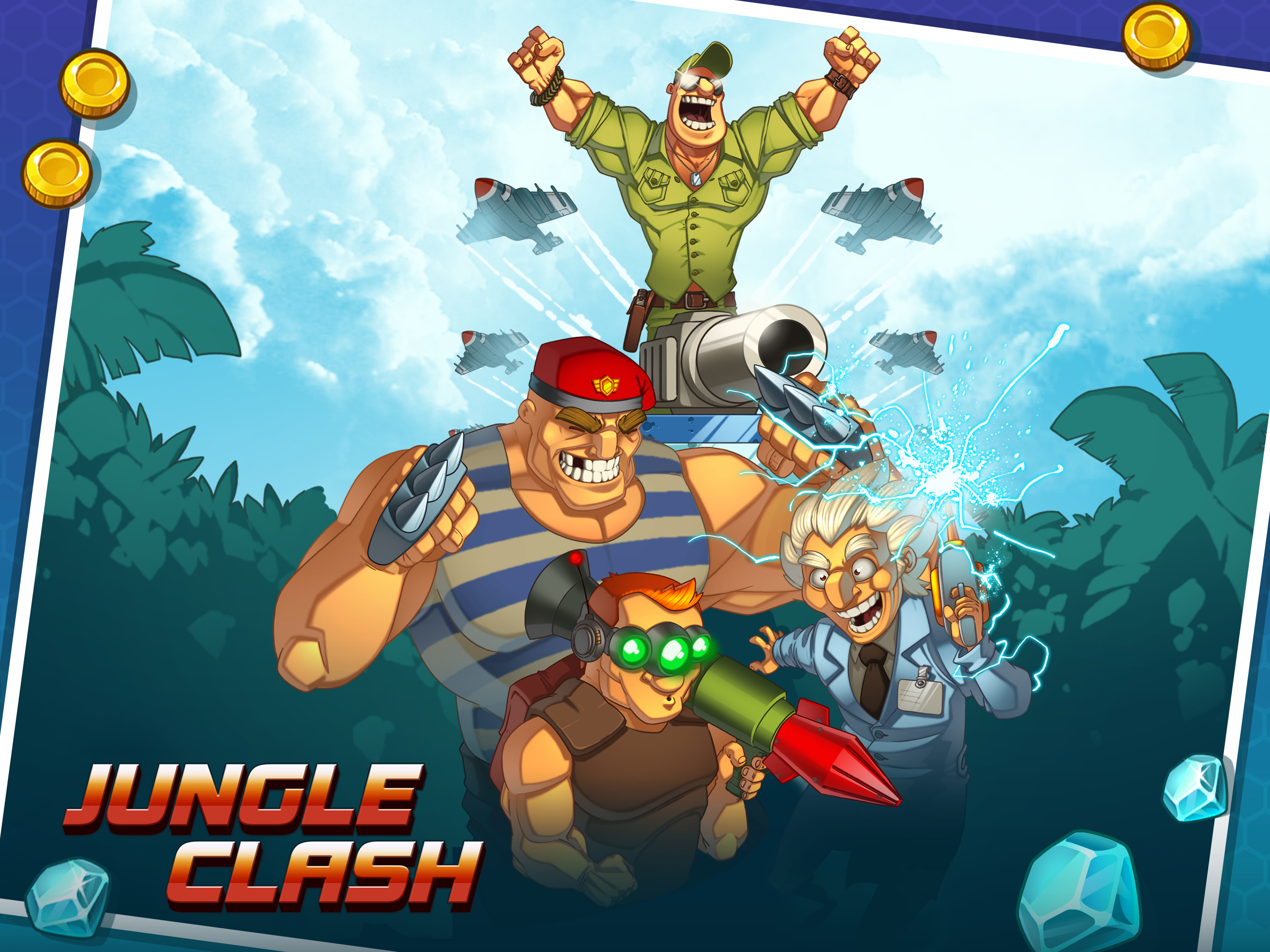 Smash enemy Towers into splinters and achieve glorious victories in an engaging instant tournaments with rivals from all around the world! Collecting and leveling up decks is just as important as utilizing the correct strategy – the selected General can easily change the tides of the battle with a powerful ability. Players can join a clan of friends and battle together to victory through the Jungle!
Key Features:
- Dozens of collectible cards! Collect and upgrade your own Generals!
- Fast paced short PvP Tournaments, where you can win diamonds and other valuable prizes!
- Command your fighters to conquer enemy Towers, make good use of your devastating armored vehicles, and bring your General's defense to the maximum level.
- Dynamic real-time PvP combat!
- Form clans and play with friends, so you can share your achievements and loot with them!