MAPS.ME for iOS and Android now allow users to view and reserve hotels from online accommodation booking website Booking.com.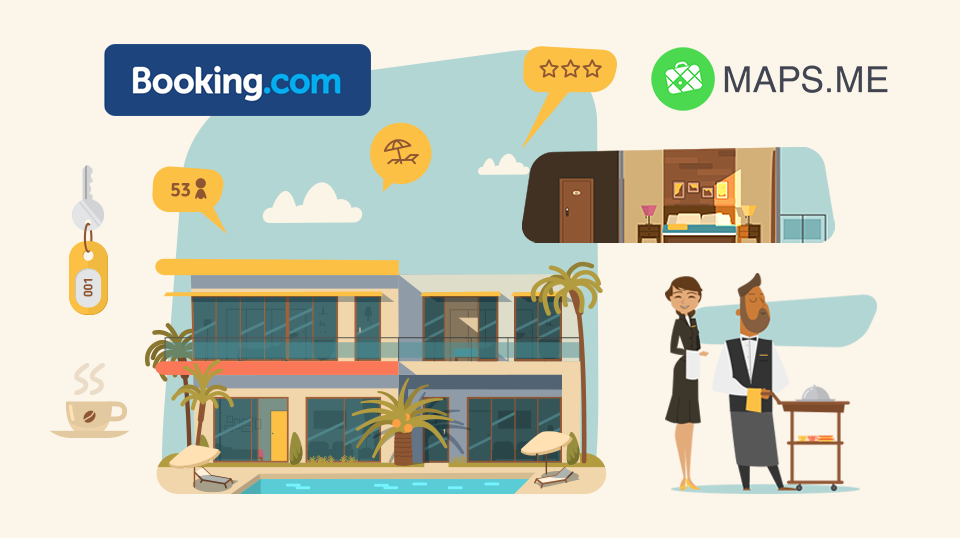 MAPS.ME users can now view hotel details (including its rating and price range) and book a room via Booking.com from within the app. MAPS.ME apps allow searching for hotels along the route in advance or finding accommodation nearby. Hotel details are also available offline, just like the rest of MAPS.ME data.
MAPS.ME uses open location data provided by OpenStreetMap (OSM), a crowd-sourced map service. OpenStreetMap currently shows around 200,000 hotels. In addition to that, MAPS.ME will display the data on roughly 800,000 hotels provided by Booking.com. Users can still edit hotel details, as long as the hotel in question does not appear in the Booking.com database.
"We are happy to announce our partnership with Booking.com, a world leader in booking accommodations online. For us, it's not just about displaying more data on a map, it's about offering our users new features to enhance their travel experience, " says Eugene Lisovskiy, CEO of MAPS.ME.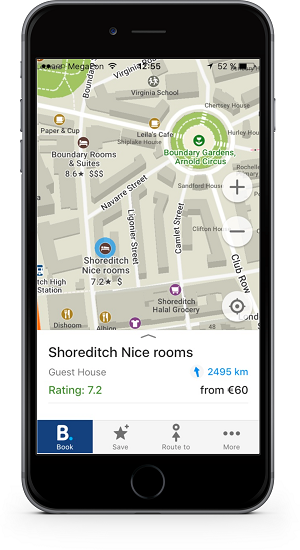 The new version also features a ranking of OSM contributors who use in-app OSM editor.