March 14, 2017. Game developer Fast Forward Studio and publisher My.com are here to reshape the definition of true mobile MOBA gaming with the Planet of Heroes. The game is now available for iOS mobile devices worldwide and currently featured by the App store editors in the "New games we love" section.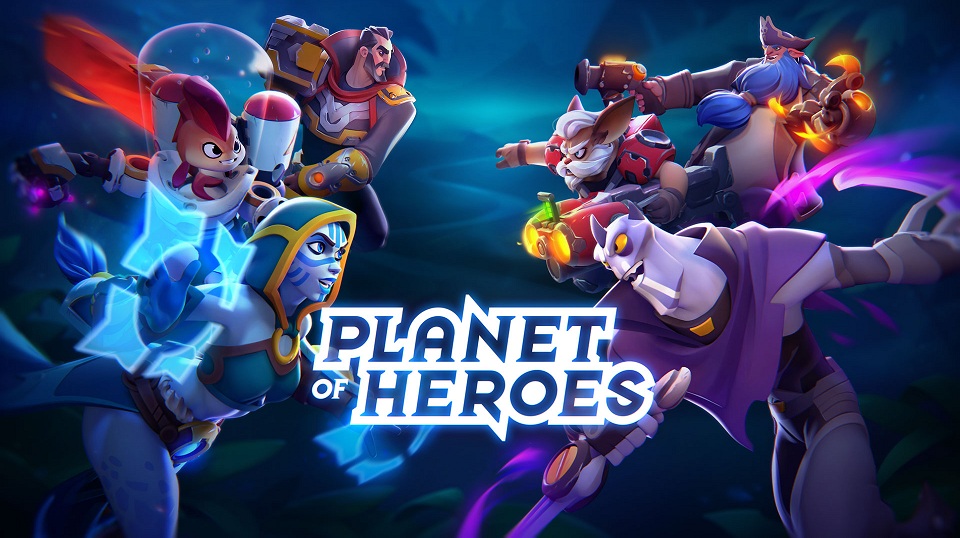 Made specifically for smartphones, Planet of Heroes combines easy to pick up mobile controls with classic MOBA gameplay and delivers an intense experience. The game features a full story campaign, dozens of unique heroes with powerful abilities, a clever and easy to use hero enchantment system, and over 20 skins for players to customize their heroes' appearance. Players can jump straight into the action and brawl for dominance over the lane wherever they want, whenever they are up for a quick fight!
Planet of Heroes is an action-packed modern MOBA for mobile devices that aims to capture the essence of what makes the genre great on PC, while playing to the strengths of mobile platforms. Planet of Heroes makes the most of the mobile experience, allowing for both simultaneous head-to-head online play, and asynchronous offline play. Game controls are tailored to make the most of mobile devices, allowing to play anywhere at any time, eschewing awkward gestures and control layouts in favor of friendly, easy-to-grasp control schemes.