September 14, 2016. Mail.Ru Group and NVIDIA collaborate to produce the first real-time processing of video streams based of the neural network algorithm.
The server-side solution initially created for Artisto mobile app and launched on NVIDIA's new Pascal architecture debuted during NVIDIA's President Jen-Hsun Huang's presentation at the international GPU Technology Conference in Beijing China on September 13, 2016. The event was attended by over 2500 guests, and hundreds of thousands people watched the online broadcast.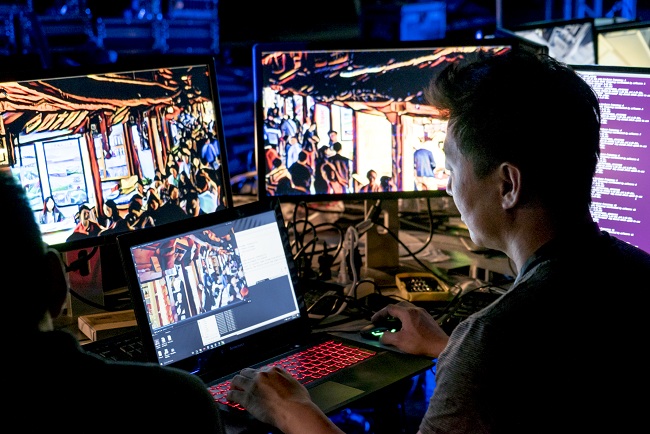 NVIDIA intends to demonstrate this technology around the world, at their GPU Technology Conference in Europe and Asia, giving the AI development community a look at what's possible when deep learning is applied to video.
"We were delighted to debut this beautiful application on-stage at GTC China," said Greg Estes, NVIDIA Vice President of Developer Marketing. "Artisto illustrates how GPU-accelerated deep learning and neural networks are already having an impact on the way people enjoy technology every day."
Today, NVIDIA makes the best deep learning hardware that is not only used in all of Mail.Ru Group's key projects (email, search, social networks and advertising services), but it also allows to create entirely new products, such as Artisto," notes Anna Artamonova, VP of Mail.Ru Group and head of the Email and Portal business unit."We continue to explore the capabilities of neural networks together. As a result, we were the first company in the world that offered artistic processing of video streaming in real time for thousands of viewers."
Artisto is the world's first app that uses neural networks for editing short videos, processing them in the style of famous artworks or any other source image. The app is available on App Store and Google Play globally. Artisto now processes 10-second videos and offers 17 filters to choose from.