The International Fencing Federation is proud to announce the official launch of FIE SWORDPLAY, the first mobile fencing game for iOS and Android platforms.Developed by global publisher My.com, FIE SWORDPLAYis a deeply immersive fencing simulation experience that features stunning 3D graphics and real fencing physics!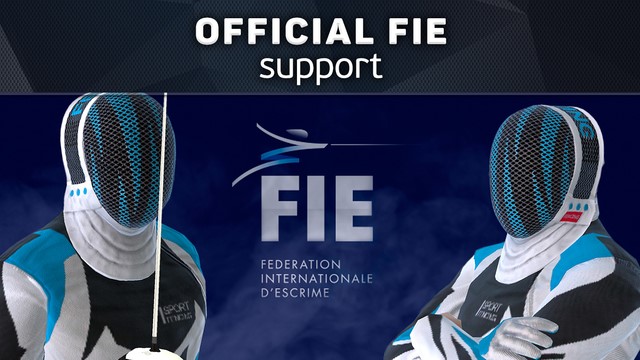 FIE SWORDPLAY is the very first mobile game with real athletic rules for fencing with foils, swords, and sabers that are officially supported by the FIE. Learn real techniques — from simple thrusts to powerful lunges and devious feints. Play against an AI opponent or challenge a social network friend to a duel.
Choose the country you want to represent, equip your fencer, and enter tournaments all over the world. Fight your way from ambitious novice to a true fencing master.
Watch the FIE SWORDPLAY Trailer here.
Download the video here.
FIE SWORDPLAY features:
Use real techniques: Master the combat techniques of the Foil, Sabre and Epee
Choose your opponent: Challenge a social network friend to a duel or battle an AI foe
Select the country you want to represent: Equip your fencer and enter tournaments all over the world. Build your fencer to match your play style.
Fight your way up to legendary status in the fencing scene! Deeply customizable and enjoyable, FIE Swordplay will keep gamers coming back for more.
Localized versions available in: English, French, Italian, German, Spanish and Russian.
FIE SWORDPLAY is available now worldwide on AppStore and soon on Google Play.
About FIE
The International Fencing Federation (FIE - F?d?ration Internationale d'Escrime) is the world governing body for the Olympic sport of fencing. The headquarters of the FIE are in Lausanne, Switzerland. Currently, the FIE has 151 affiliated member federations. The objectives of the FIE are to actively promote the development of fencing throughout the world, and to establish fencing as a global sport and media product.